we went on a little adventure to toledo yesterday.
like the tour guide said, us americans have a perfect expression of wonderment for this place...
"holy toledo!"
it really was a phenomenal little city--
so much very apparent history, with the mix of jewish, muslim, and christian traditions.
we visited some mosques and the most amazing cathedral i've ever been in.
granted, i really only can compare it with the cathedral in prague,
but it easily surpassed that... and i can imagine many more.
we visited the home of el greco, as well... such a cool artist.
toledo is a little maze of a city, so many narrow, cobblestoned roads.
and i could get lost there all day.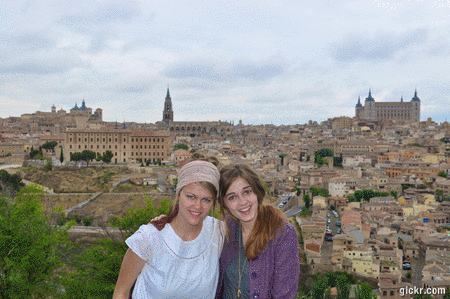 vale.